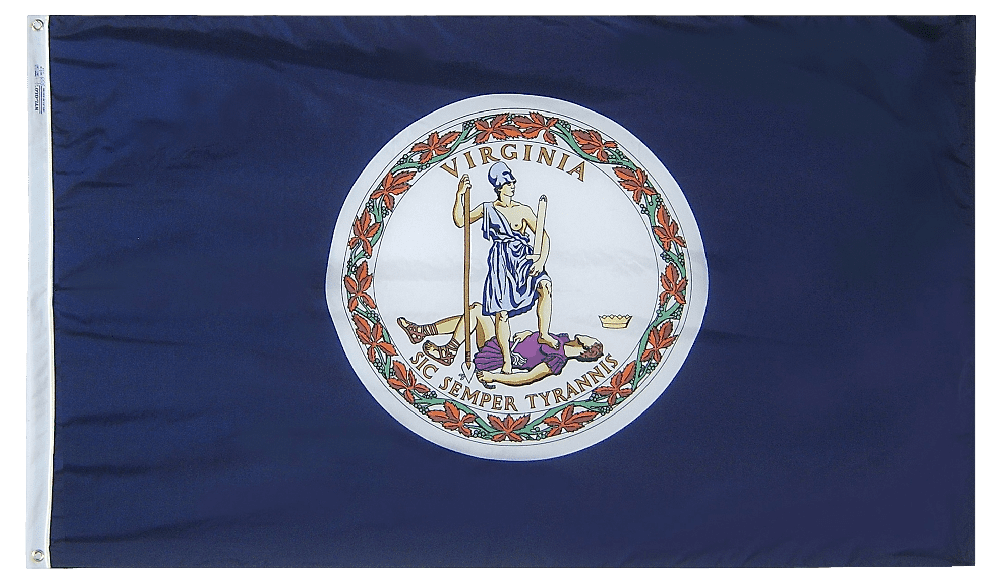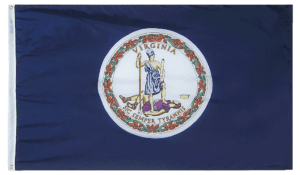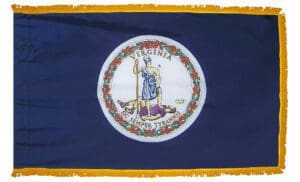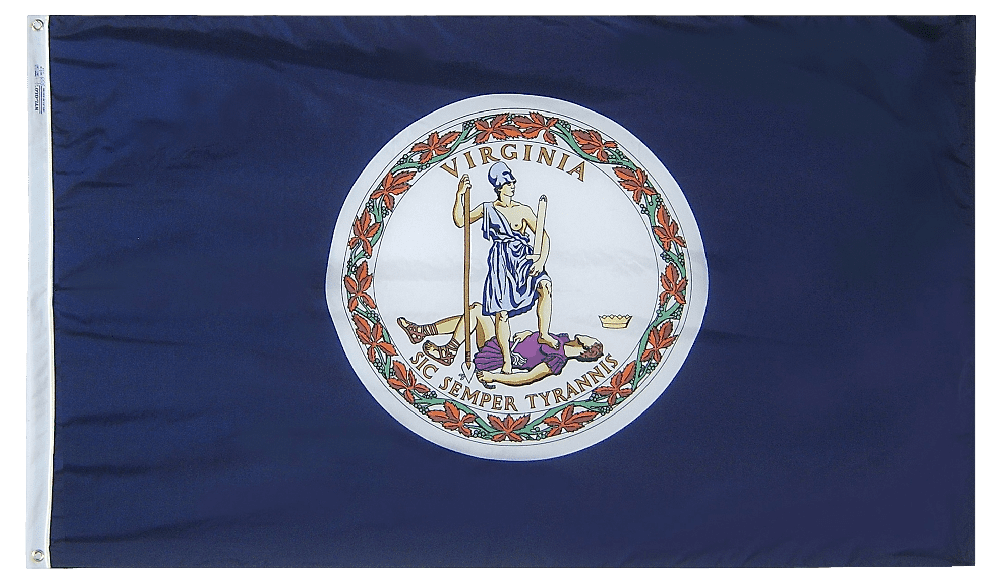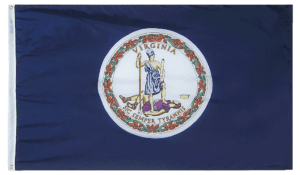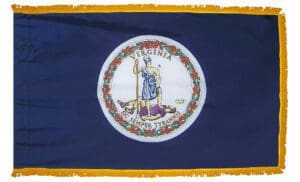 A one-time price of
$29.85
will be added to your order.
Description
Specifications
The Flag of Virginia:
Official Flag Adoption:  March 28, 1912
The state flag of Virginia was designed in 1861, when Virginia seceded from the Union during the Civil War. Although the flag was officially re-adopted in 1912. The flag features the obverse (the side bearing the principal design) of the state seal on a blue background. 
Virginia's Flag's Design
The state seal on the flag was created by the work of a committee chaired by George Mason, who was the principal author of the Virginia Declaration of Rights and the US Constitution. Taking its theme from ancient Roman mythology, the seal emphasizes the importance of civic virtue.
Pledge of Allegiance to Virginia's Flag
"I salute the flag of Virginia, with reverence and patriotic devotion to the 'Mother of States and Statesmen,' which it represents–the 'Old Dominion,' where liberty and independence were born."
All of our state flags, regardless of the size are made here in the USA and have the same high quality characteristics:
Constructed with 100% nylon
Beautiful, brilliant colors
Resistant to wear and tear of sun & rain
Complete with heavy canvas heading & brass grommets-
All intricate emblems are accurately reproduced to fine detail
Made in the USA by Valley Forge Flags