Utah State Flags 2x3 to 5x8 ft.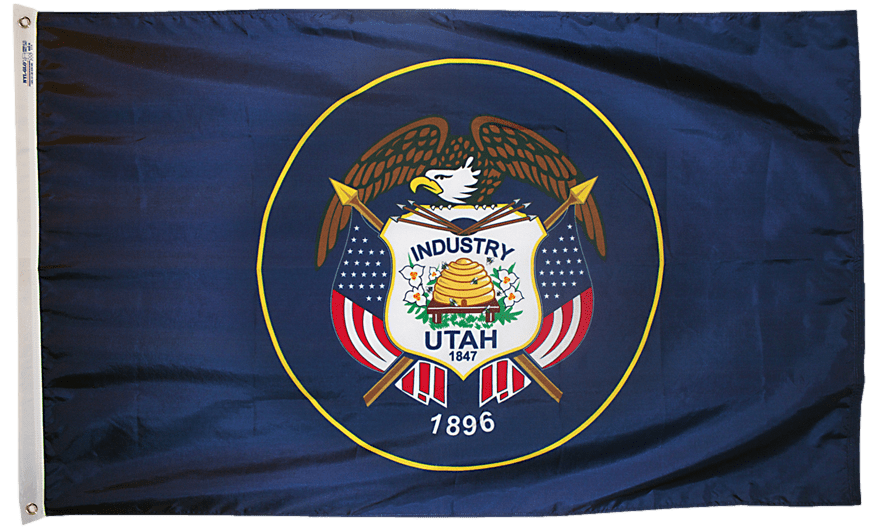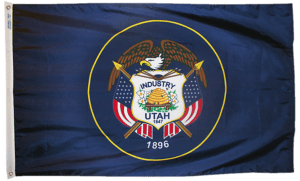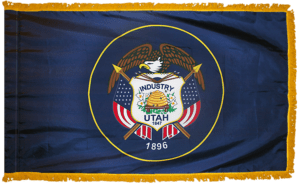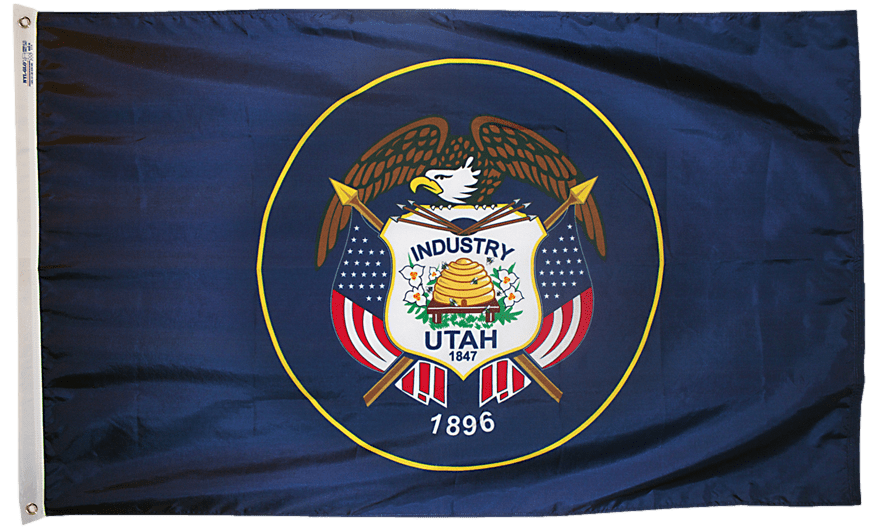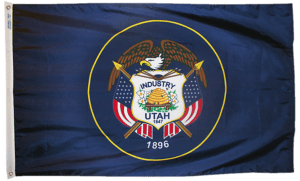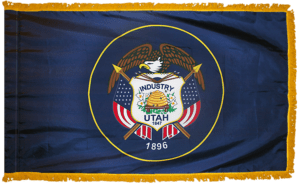 A one-time price of
$29.85
will be added to your order.
Description
Specifications
The Flag of Utah:
Official Adoption Date:  February 16, 2011
The Utah state flag features a blue background and with the Utah state seal encircled with a thin gold band. In the center of the state seal is a beehive, the state emblem, with a sego lily (the state flower of Utah) growing on either side. The sego lily stands for peace. The state motto "Industry" means steady effort. 
A national flag shows that Utah supports the United States. The eagle stands for protection in peace and war and is also the official state bird of the United States. 
The date 1847 on the flag represents the year that Brigham Young led a group of people to the Salt Lake Valley to reestablish in Utah, the Church of Jesus Christ of Latter day Saints, also known as The Mormons. The date 1896 represents the year that Utah gained admission to the Union of the United States.
All of our state flags, regardless of the size are made here in the USA and have the same high quality characteristics:
Constructed with 100% nylon
Beautiful, brilliant colors
Resistant to wear and tear of sun & rain
Complete with heavy canvas heading & brass grommets-
All intricate emblems are accurately reproduced to fine detail
We also stock 3'x5' indoor state flags with pole hem and fringe, as shown in the selector below
Made in the USA by Valley Forge Flags