US Navy - All Available Sizes - 100% Nylon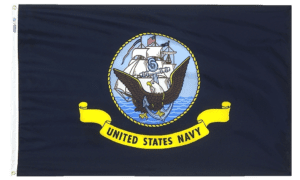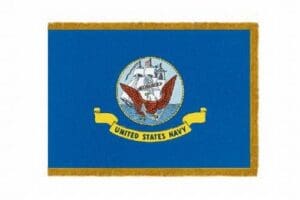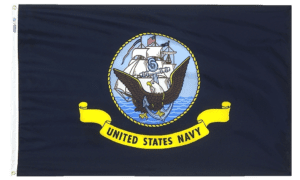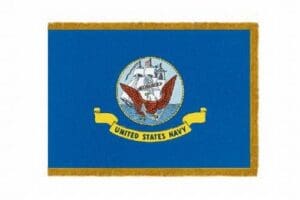 A one-time price of
$2.75
will be added to your order.
Description
Specifications
The seal of the U.S. Navy symbolizes support of the shore as well as amphibious strike capabilities. It depicts a bald eagle with outspread wings atop an anchor protecting a ship at sea and is at the center of the Navy Flag.
This seal has been in use since 1951 and was integrated into the Navy flag in 1953. The seal is surrounded by a circular rope and below is a yellow scroll bearing the words United States Navy. Interestingly, the official Navy Flag is not to fly from any vessels. It is only flown during parades, ceremonies, and official public gatherings with Naval personnel present.
All Valley Forge Perma-Nyl Flags are of heavyweight nylon, the most versatile flag fabric available with a combination of strength and brilliant display. They are ideal for rainy areas because of its quick-drying ability, yet are lightweight and close weave enable it to fly in the slightest breeze, giving the fullest visual effect.