US Marines - All Available Sizes - 100% Nylon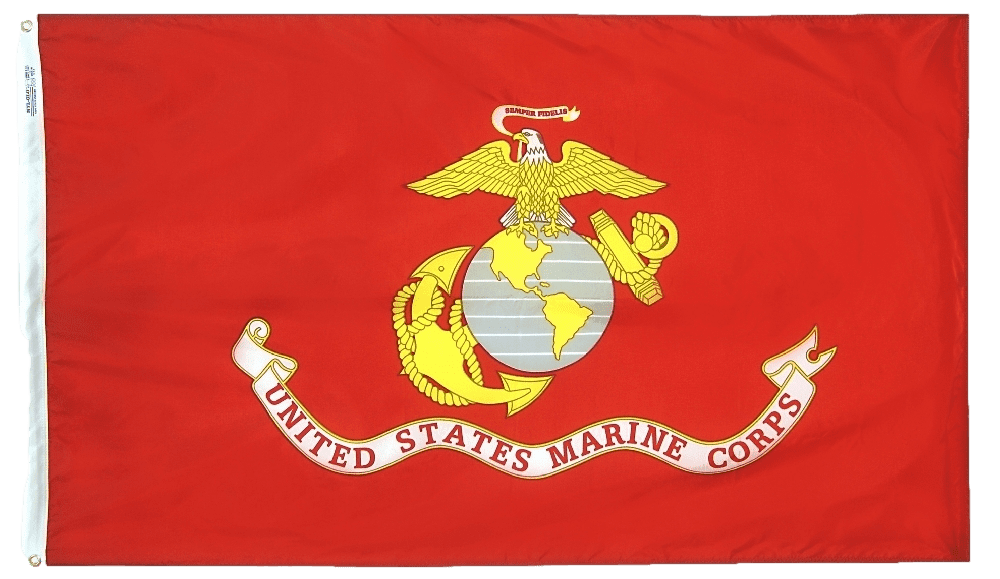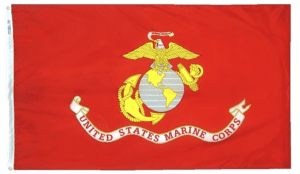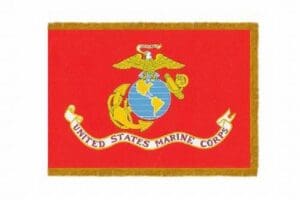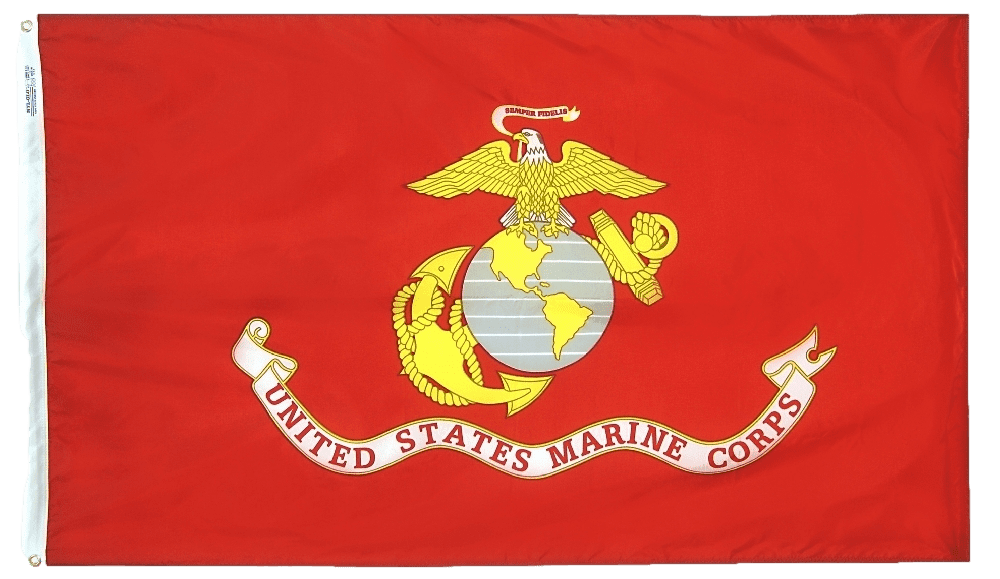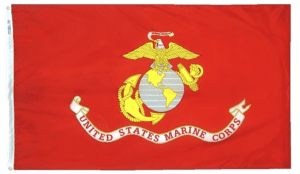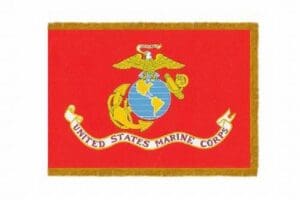 A one-time price of
$2.75
will be added to your order.
Description
Specifications
The Marine Corps flag is scarlet in color with the Marine Corps emblem, and features a globe intersected by a fouled anchor in grey and gold. Atop the globe sits the American bald eagle with the Latin inscription "Semper Fidelis" on a ribbon extending from his beak. Below the image is a scroll with the words United States Marine Corps.
It is believed that components of the emblem were all armed forces symbols or ornaments worn by the Continental Marines as early as 1776. Combined, they represent pride, honor, integrity, bravery, and tradition. The current design of the Marine Corps flag has been in use since 1939.
All Valley Forge Perma-Nyl Flags are of heavyweight nylon, the most versatile flag fabric available with a combination of strength and brilliant display. They are ideal for rainy areas because of its quick-drying ability, yet are lightweight and close weave enable it to fly in the slightest breeze, giving the fullest visual effect.