US Coast Guard - All Available Sizes - 100% Nylon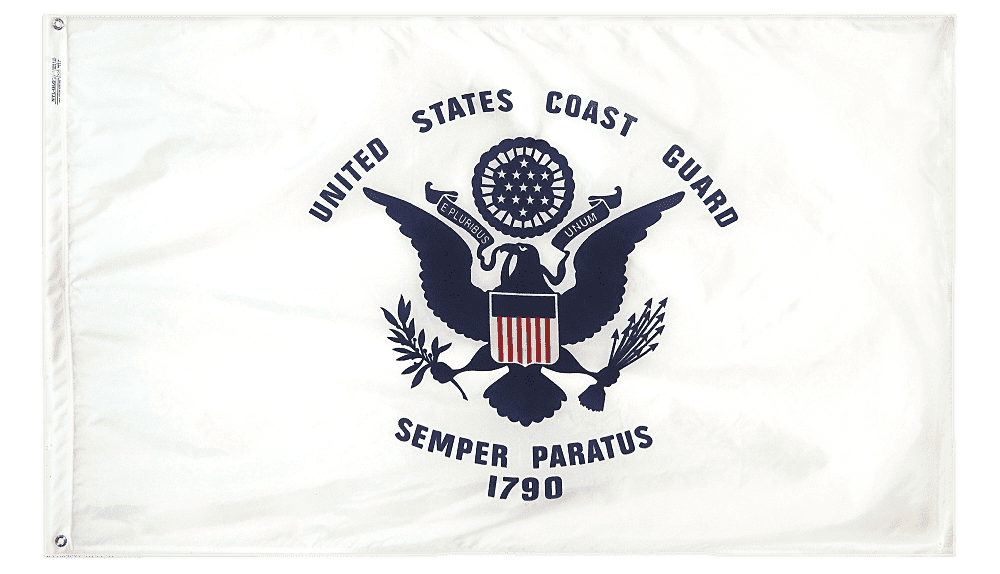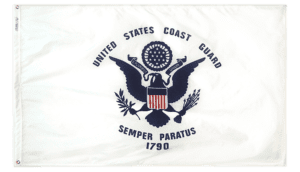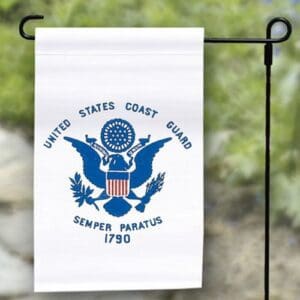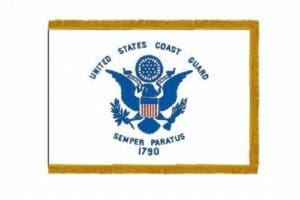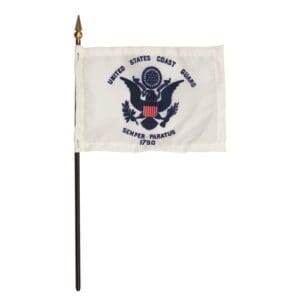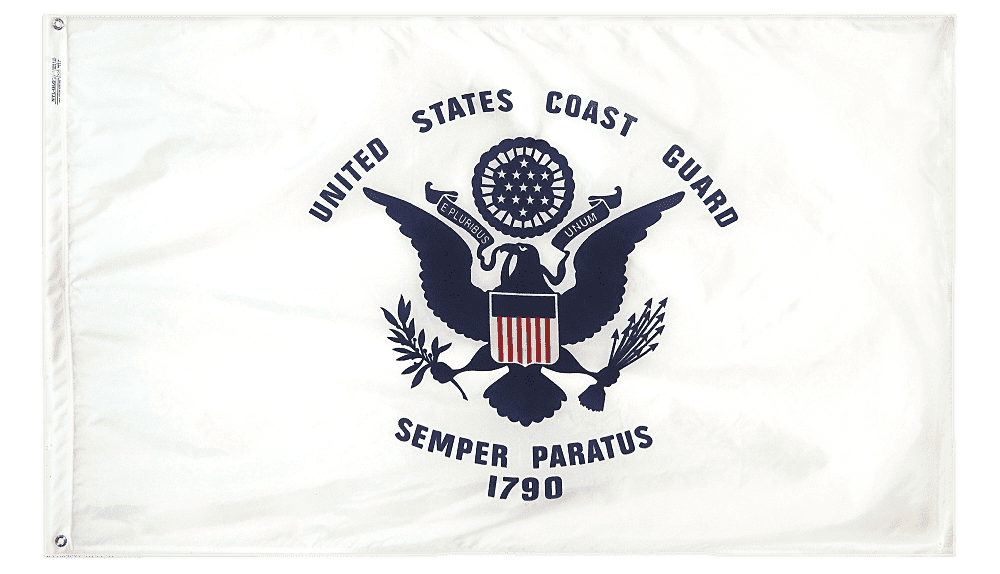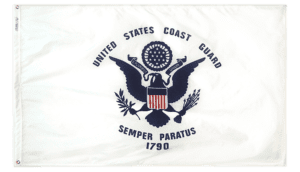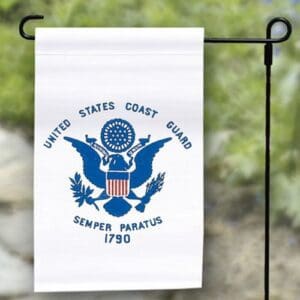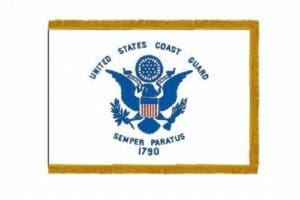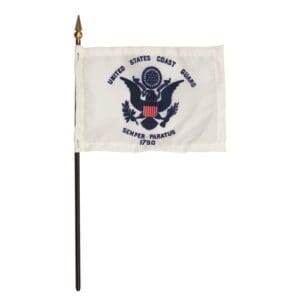 A one-time price of
$2.75
will be added to your order.
Description
Specifications
Symbols for the Coast Guard all seem to have very obscure origin stories, so it's difficult to determine exactly what the artwork on the Coast Guard flag is intended to convey.
Nevertheless, the flag of the U.S. Coast Guard includes the Great Seal of the United States: a navy-blue eagle holding wheat in one talon and a bunch of arrows in the other. Centered on the eagle is a navy-blue chief set above vertical red and white stripes.
A blue and white emblem featuring 13 stars is centered above the eagle's head. In an arc over the entire emblem are the words United States Coast Guard, and the words Semper Paratus arc below. The flag also includes 1790, the year the Revenue Cutter Service (which would eventually become the U.S. Coast Guard) was established.
All Valley Forge Perma-Nyl Flags are of heavyweight nylon, the most versatile flag fabric available with a combination of strength and brilliant display. They are ideal for rainy areas because of its quick-drying ability, yet are lightweight and close weave enable it to fly in the slightest breeze, giving the fullest visual effect.