US Army - All Available Sizes - 100% Nylon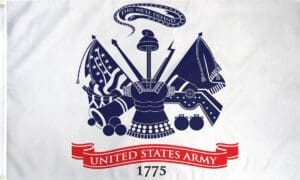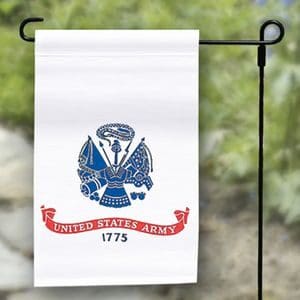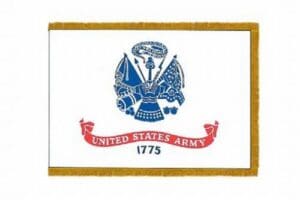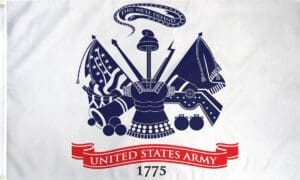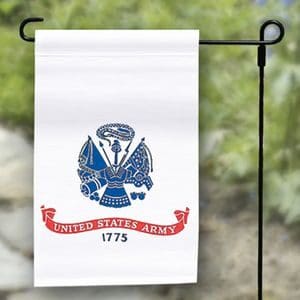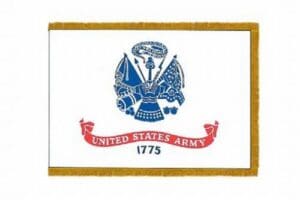 A one-time price of
$2.75
will be added to your order.
Description
Specifications
The United States Army flag features much more intricate imagery than other branches of the armed forces. Symbols include the original War Office seal in ultramarine blue on a white background. Above the seal the Army motto, This We'll Defend, is written on a scroll and protected by a snake. In the center of the emblem is a Roman cuirass, a U.S. Army symbol of strength and its mission to protect America. A cannon and mortar flank the cuirass to represent the force of the Army, and a Phrygian cap atop an unsheathed sword stands for liberty.
Below the emblem is a red scroll with the words United States Army written in white. At the bottom of the flag, in blue, is 1775 – the year in which our Army was officially established.
Interestingly, despite being the oldest branch of the military, official U.S. Army flag history is a bit of a mystery. The Army was the last branch to have a singular, official flag, which was only introduced in 1956. It has remained unchanged since.
All Valley Forge Perma-Nyl Flags are of heavyweight nylon, the most versatile flag fabric available with a combination of strength and brilliant display. They are ideal for rainy areas because of its quick-drying ability, yet are lightweight and close weave enable it to fly in the slightest breeze, giving the fullest visual effect.