U.S. Army Military Flag 2x3 to 5x8 ft. (Nyl-Glo)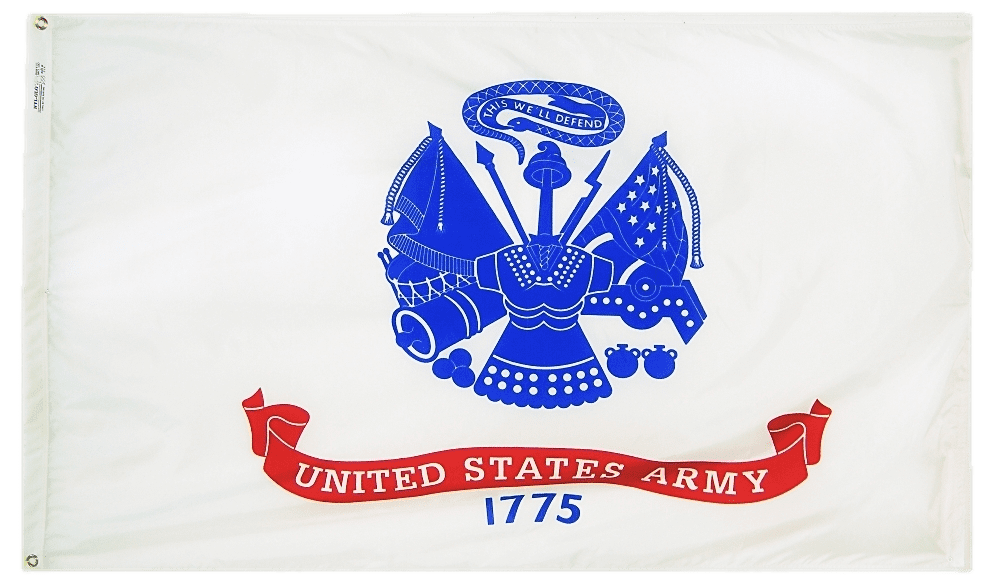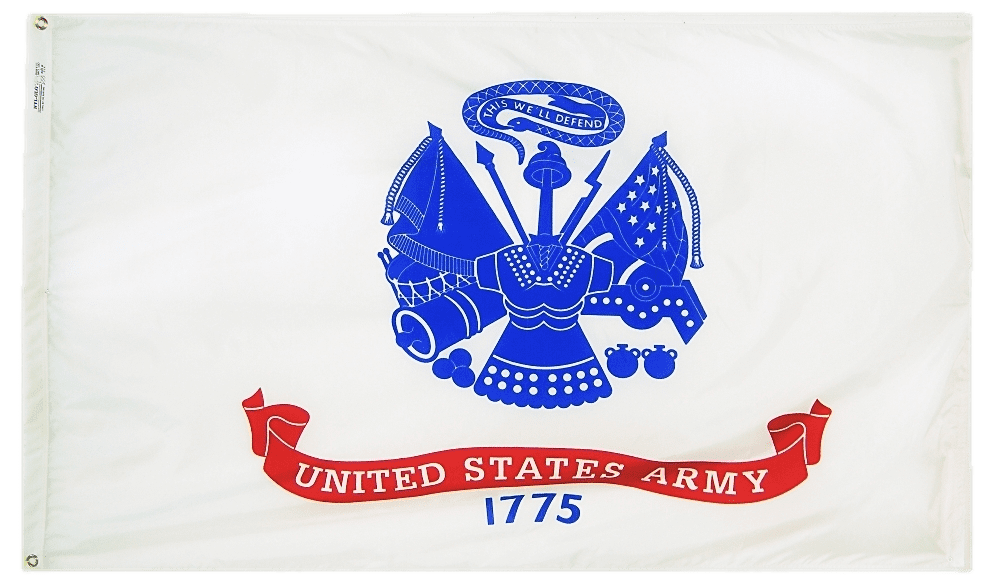 A one-time price of
$27.95
will be added to your order.
Description
Specifications
The flag for the United States Army was created in 1956. It has a white background with emblems in blue and red -- national colors.
The design was based on the Army seal adopted in 1779 by the Continental Congress. It includes a cuirass (breast plate) that represents the Army defending the nation. There is also a liberty cap of the type used in the Roman Empire and a pike carried by certain military officers. Cannon, cannonballs, a mortar, powder flask, and a rattlesnake (such as appeared on some Revolutionary War flags) complete the design. The date at the bottom (1776) indicates the year the United States Army was officially established.
All Annin Flagmakers flags are sewn in either South Boston, VA or Coshocton, OH. Annin's superior quality is time-tested and meets the requirements of the most discerning buyer. Nyl-Glo, Tough-Tex and Bulldog are registered trademarks and manufactured exclusively by Annin Flagmakers.