Rhode Island State Flags 2x3 to 5x8 ft.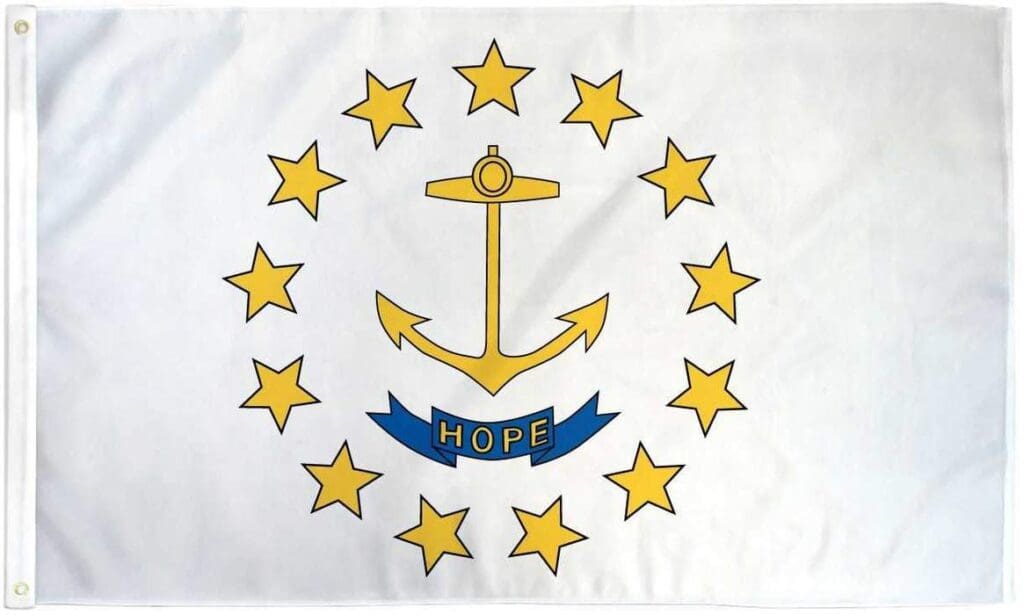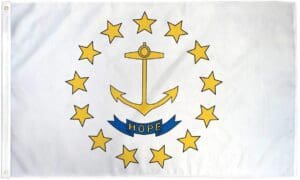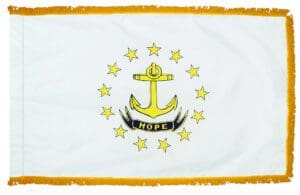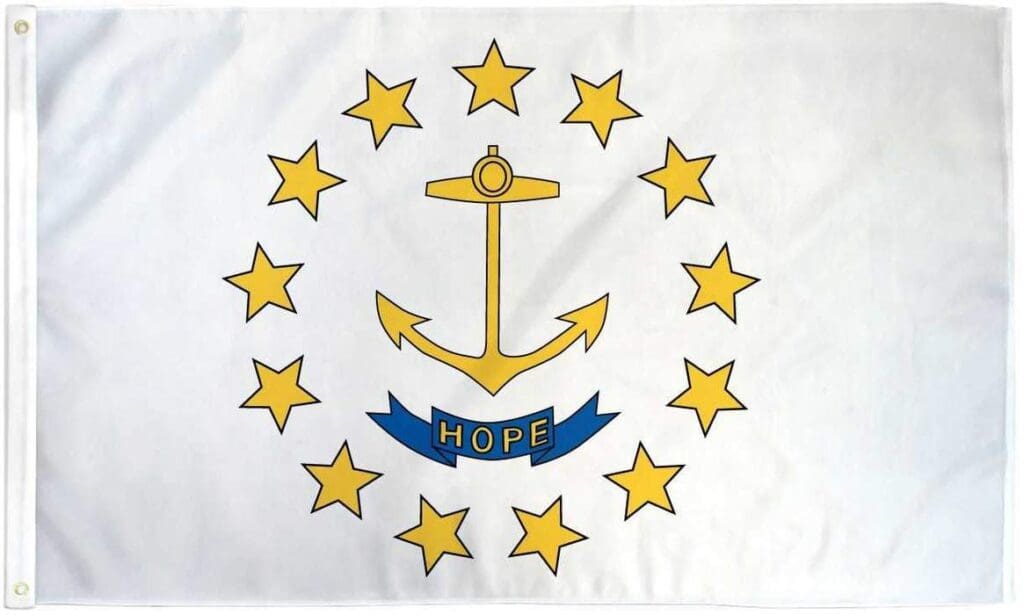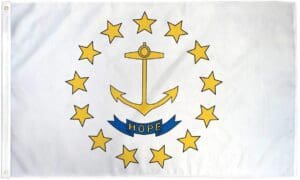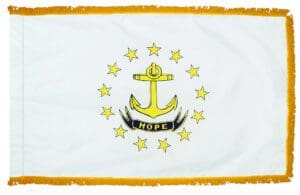 A one-time price of
$29.85
will be added to your order.
Description
Specifications
A Consistent Flag & A Brief History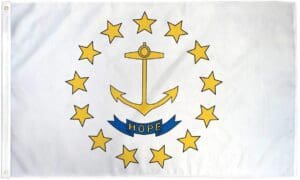 The Present Flag Design
The present flag of the state of Rhode Island was formally adopted in 1897. As early as the 1640s, the anchor and "hope" were found on the Rhode Island Seal, and the seal's words and emblems were likely inspired by the biblical phrase "hope we have as an anchor of the soul," found in Hebrews, Verse 6:18-19.[1] Rhode Island's earliest colonists were fleeing persecution in Massachusetts due to their religious beliefs.
[reprinted from Wikipedia]