North Carolina State Flags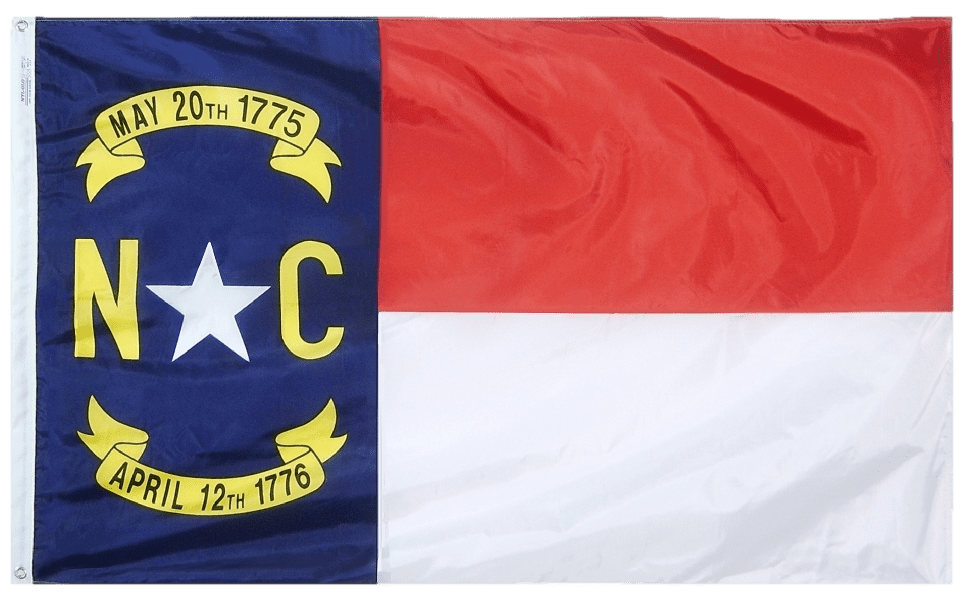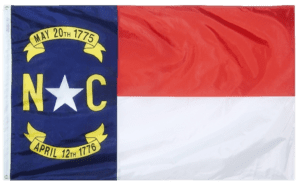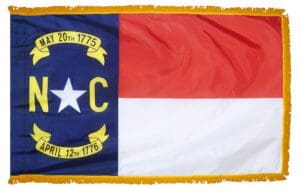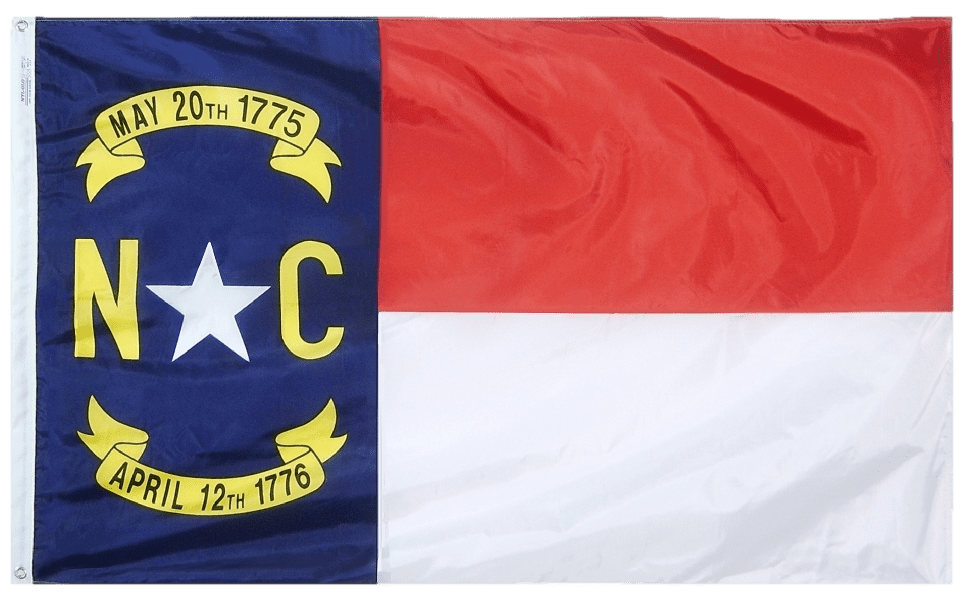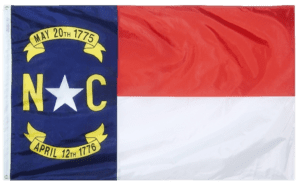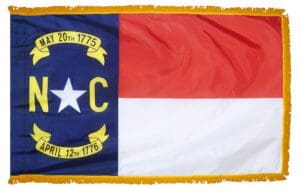 A one-time price of
$29.85
will be added to your order.
Description
Specifications
The Flag of North Carolina:
Flag Officially Adopted: June 24, 1991
North Carolina's flag was officially adopted on March 9, 1885 but it was updated in 1991 with some minor changes. The flag's design incorporates an "N" for North and a "C" for Carolina. The single star in between represents North Carolina.
Important Dates on the Flag
There are two dates on the flag: May 20th 1775 and April 12th, 1776. The first date represents The Mecklenburg Declaration of Independence. This was the name given to a document that was allegedly written on 20 May 1775, when the residents of Mecklenburg County, North Carolina declared themselves "free and independent people."
The second date, April 12th, 1776 was the Halifax Resolves was the first official action in the American Colonies calling for independence from Great Britain during the American Revolution.
The flag also shows two equally proportioned bars; the upper bar is red, the lower bar to be white. The length of the bars horizontally is equal to the perpendicular length of the union, and the total length of the flag is one-third more than its width.
The Colors on the Flag
Flying the North Carolina State Flag
The three colors of red, white, and blue represent the colors of the flag of the United States. Blue represents vigilance, perseverance & justice; red represents hardiness and valor; white represents purity and innocence. Red and blue are North Carolina's state colors.
All of our state flags, regardless of the size are made here in the USA and have the same high quality characteristics:
Constructed with 100% nylon
Beautiful, brilliant colors
Resistant to wear and tear of sun & rain
Complete with heavy canvas heading & brass grommets-
All intricate emblems are accurately reproduced to fine detail
Made in the USA by Valley Forge Flags