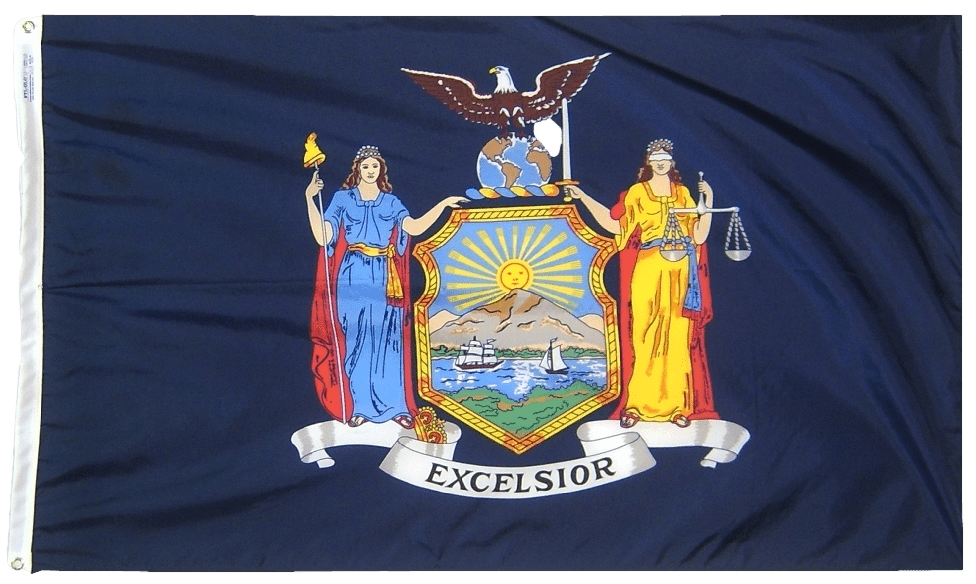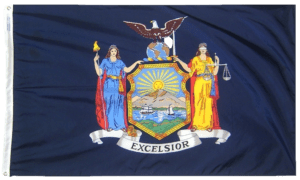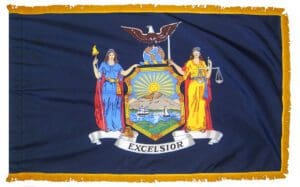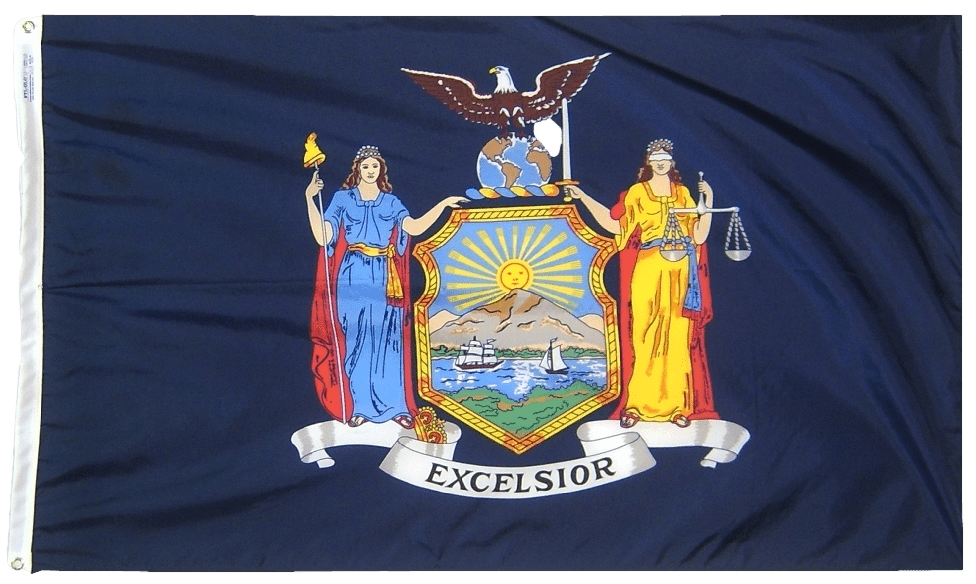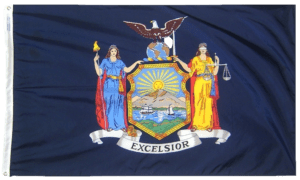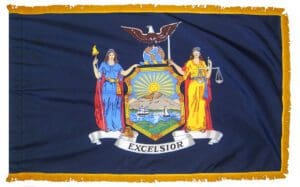 A one-time price of
$29.85
will be added to your order.
Description
Specifications
The Flag of New York:
Officially Adopted: April 1, 1901
The official state flag of New York was adopted in 1901. Emblazoned on a dark blue field is the state coat of arms, which was officially adopted by New York in 1778. The flag's design features the goddess Liberty holding a pole with a Liberty Cap on top. Liberty stands for freedom. At her feet is a discarded crown, representing freedom from England at the end of the revolutionary war.
On the right of the flag is the goddess, Justice. She wears a blindfold and carries the scales of justice. Meaning that everyone receives equal treatment under the law. The New York state motto "Excelsior" on a white ribbon on the bottom of the flag expresses the idea of reaching upward to higher goals. On the shield a sun rises over the Hudson highlands and ships sail the Hudson river. Above the shield is an eagle resting on a globe representing the Western Hemisphere.
All of our state flags, regardless of the size are made here in the USA and have the same high quality characteristics:
Constructed with 100% nylon
Beautiful, brilliant colors
Resistant to wear and tear of sun & rain
Complete with heavy canvas heading & brass grommets-
All intricate emblems are accurately reproduced to fine detail
We also stock 3'x5' indoor state flags with pole hem and fringe, as shown in the selector below
Made in the USA by Valley Forge Flags