New Mexico State Flags 2x3 to 5x8 ft.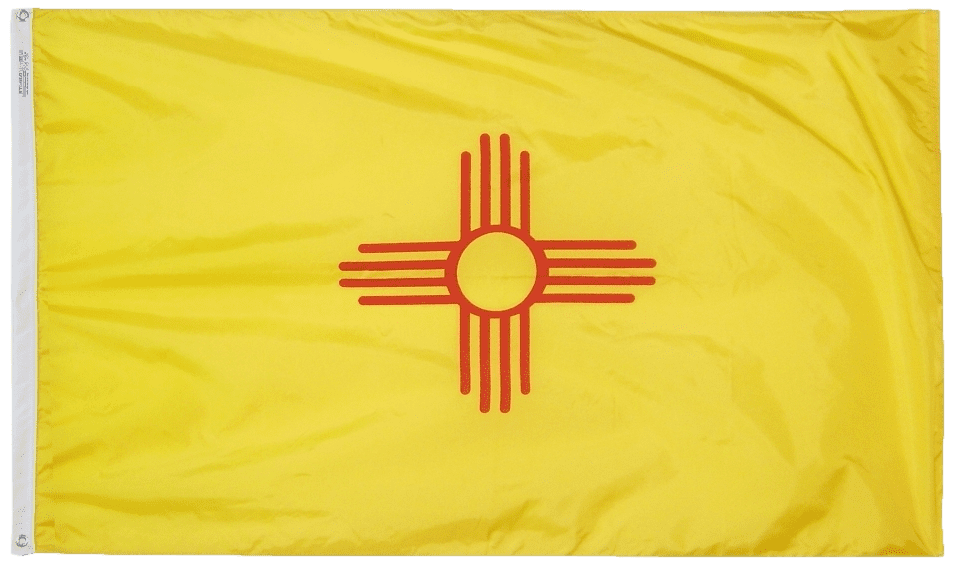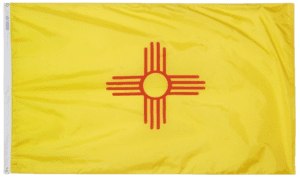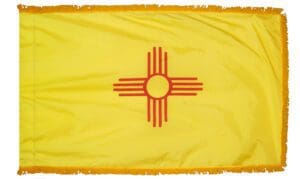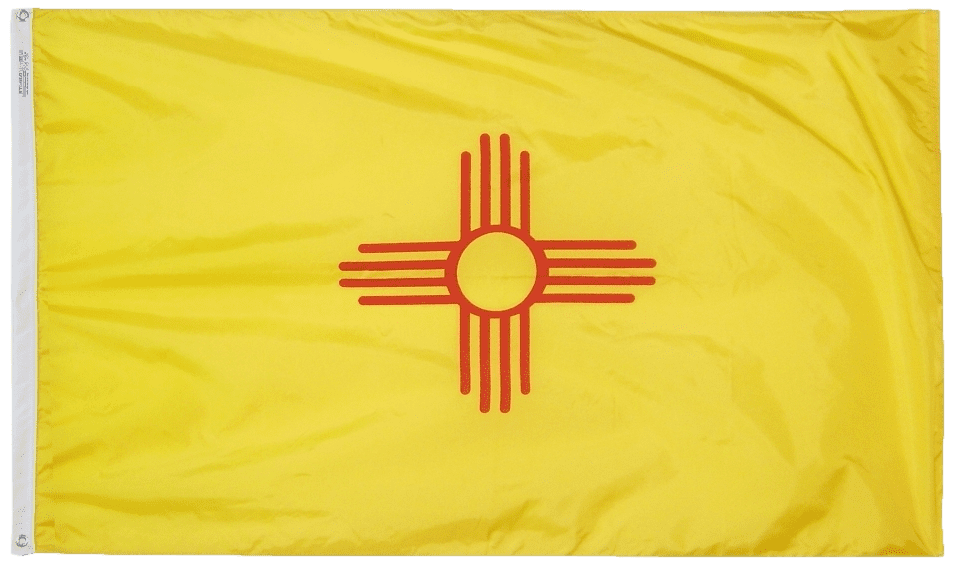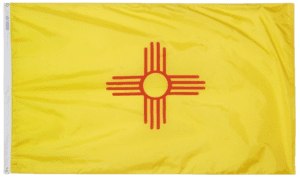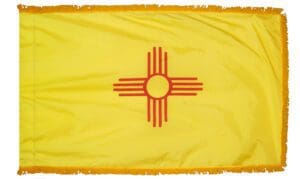 A one-time price of
$29.85
will be added to your order.
Description
Specifications
The Flag of New Mexico:
Flag Officially Adopted: September 18, 1920 
The state flag of New Mexico is represented by a yellow field and red symbols. It was officially adopted in 1925 and pays recognition to Spain by using the red and yellow colors of Spain – Spain had ruled New Mexico until the early 19th century.
The flag was designed by Reba Mera, a member of the Daughters of the American Revolution. The State Flag of New Mexico has a modern interpretation of an ancient symbol of a sun design as seen on a late 19th century water jar from Zia Pueblo. 
On New Mexico's flag we see a red sun with rays stretching out from it. There are four groups of rays with four rays in each group. This is an ancient sun symbol of a Native American people called the Zia. The Zia believed that the giver of all good gave them gifts in groups of four. These gifts are:
The four directions – north, east, south and west
The four seasons – spring, summer, fall and winter
The day – sunrise, noon, evening and night
Life itself – childhood, youth, middle years and old age
All of these are bound by a circle of life and love, without a beginning or end.
Fun Fact!  The New Mexico flag is one of only 4 US state flags not to contain the color blue.
New Mexico State Flag Pledge
"I salute the flag of the State of New Mexico and the Zia symbol of perfect friendship among united cultures."
All of our state flags, regardless of the size are made here in the USA and have the same high quality characteristics:
Constructed with 100% nylon
Beautiful, brilliant colors
Resistant to wear and tear of sun & rain
Complete with heavy canvas heading & brass grommets-
All intricate emblems are accurately reproduced to fine detail
We also stock 3'x5' indoor state flags with pole hem and fringe, as shown in the selector below
Made in the USA by Valley Forge Flags