Message Flags - 3 ft x 5 ft Nylon or Polyester- SELECT YOUR MESSAGE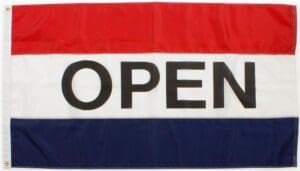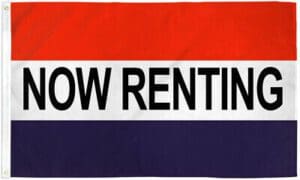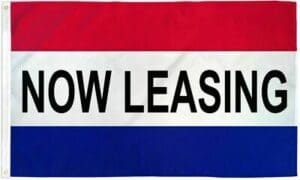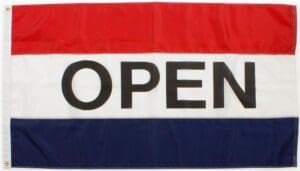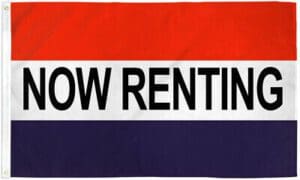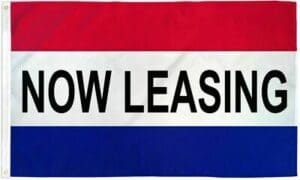 A one-time price of
$19.95
will be added to your order.
3' x 5' NYLON HORIZONTAL MESSAGE FLAGS Increase sales with these message flags! They are created using the standard colors OG Red on the top panel, OG Blue on the bottom panel and a black printed message on the white center panel.
3' x 5' POLYESTER OUTDOOR FLAGS These polyester advertising flags come with four rows of stitching on the fly hem, a white heading and grommets. Stock flags consist of three horizontal stripes. From the top the stripes are 9" RED, 18" WHITE, and 9" BLUE. Large, legible block letters are printed in BLACK on the white stripe.