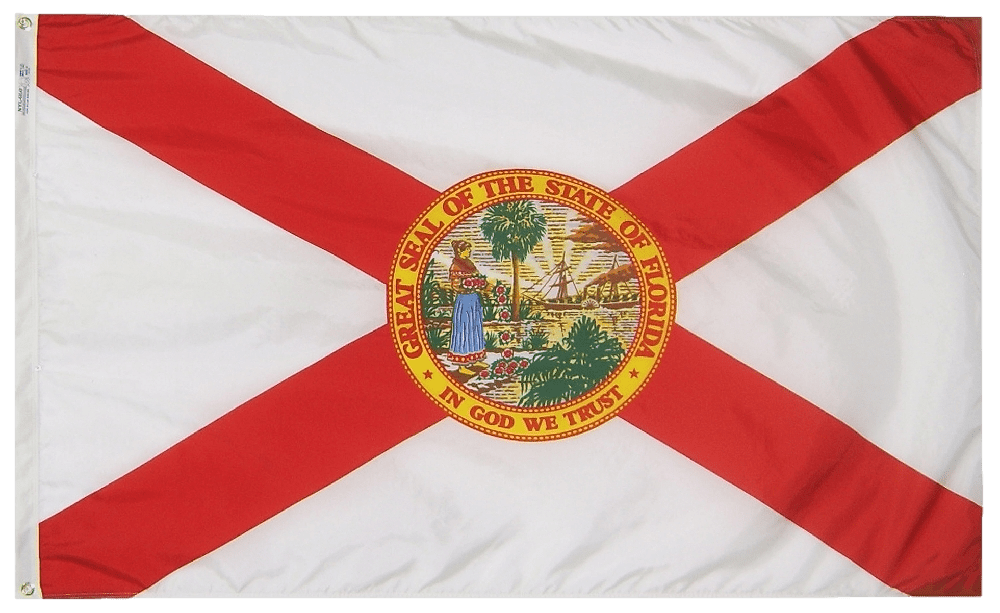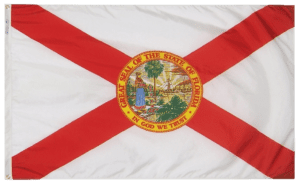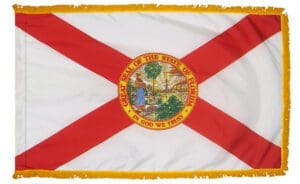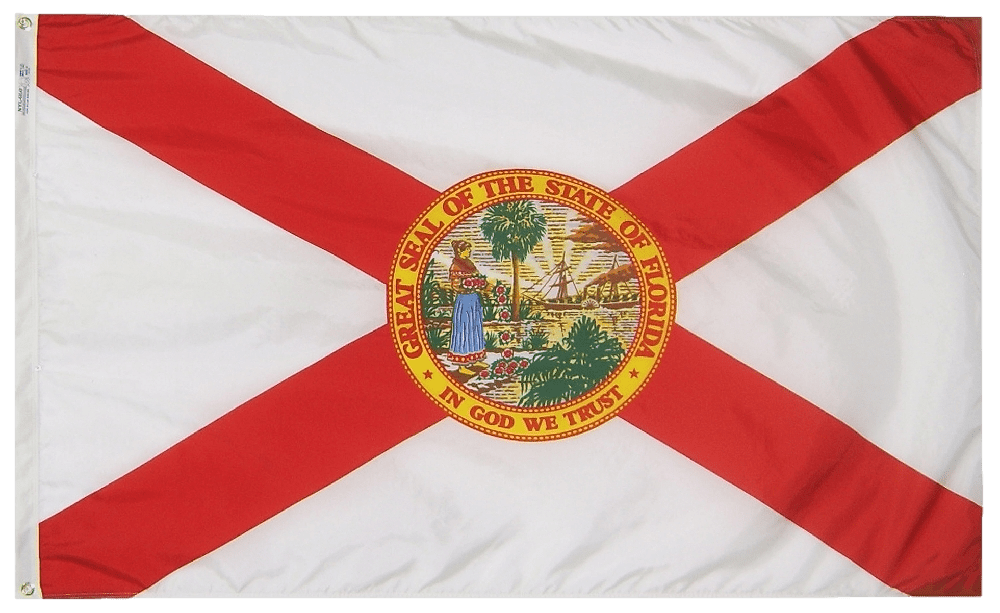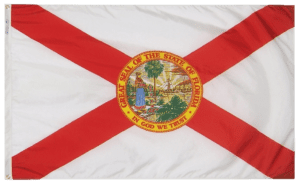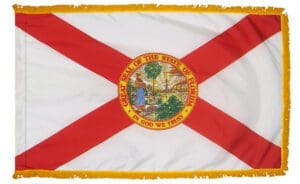 A one-time price of
$29.85
will be added to your order.
Description
Specifications
The Flag of Florida:
The current design of Florida's state flag was adopted in 1900. In that year, Florida voters ratified a constitutional amendment based on an 1899 joint resolution of the state legislature to add diagonal red bars, in the form of a St. Andrew's cross, to the flag.
Between 1868 and 1900, Florida's state flag consisted of a white field with the state seal in the center. During the late 1890s, Governor Francis P. Fleming suggested that a red cross be added, so that the banner did not appear to be a white flag of truce or surrender when hanging still on a flagpole.
In the rewriting of the Constitution in 1968, the dimensions were dropped and became statutory language. The flag is described in these words: "The seal of the state, of diameter one half the hoist, in the center of a white ground. Red bars in width one fifth the hoist extending from each corner toward the center, to the outer rim of the seal."
On a white field emblazoned with a red X and the state seal, Florida's flag represents the land of sunshine, flowers, palm trees, rivers, and lakes. The seal features a brilliant sun, a cabbage palmetto tree, a steamboat sailing and a Native American Seminole woman scattering flowers.
All of our state flags, regardless of the size are made here in the USA and have the same high quality characteristics:
Constructed with 100% nylon
Beautiful, brilliant colors
Resistant to wear and tear of sun & rain
Complete with heavy canvas heading & brass grommets-
All intricate emblems are accurately reproduced to fine detail
Made in the USA by Valley Forge Flags