Electric Pole Holder Bracket 1" Flagpoles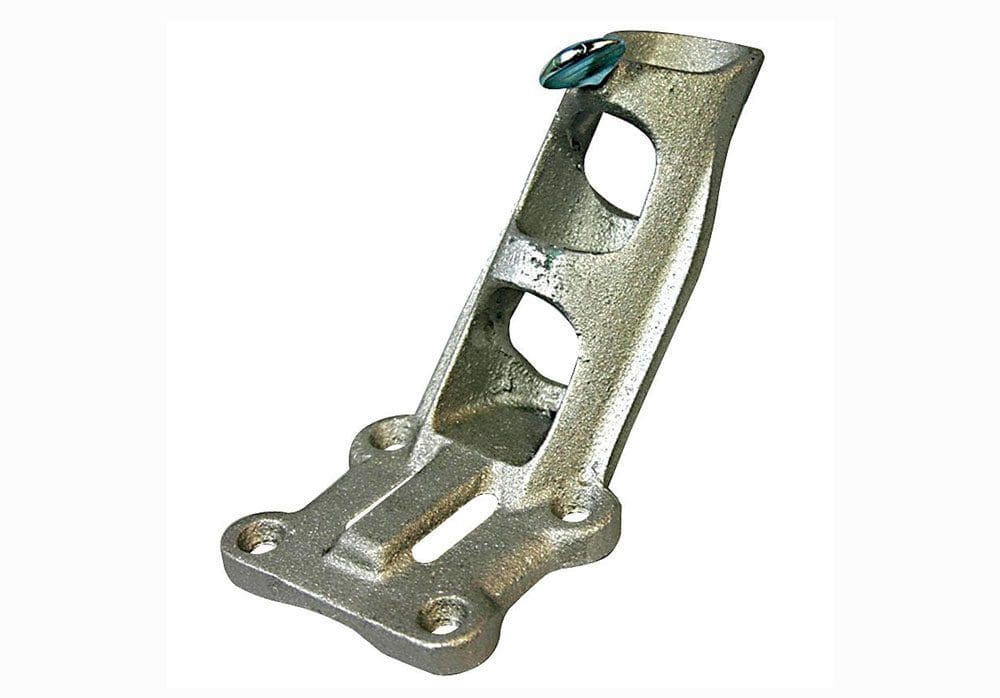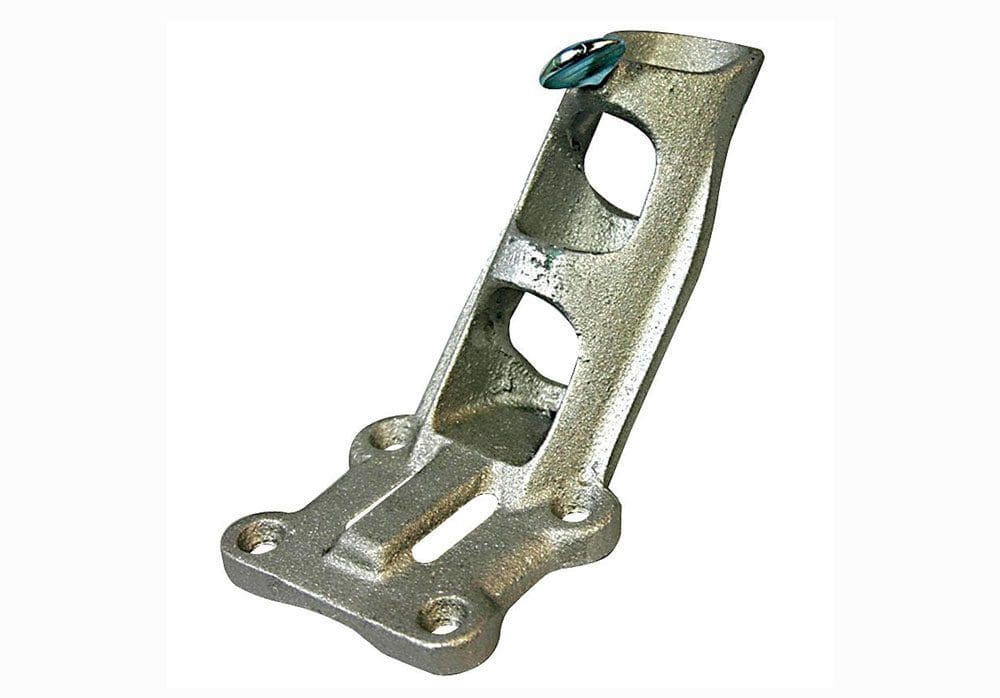 The Electric Way Aluminum Flag Pole Bracket available at Online Stores is used for utility poles and street lights. Made to be mounted either with screws or with steel mounting straps, this wall mounted 1 inch metal flag pole holder is designed to sit at an angle of 45 degrees. The bracket is sturdy enough to avoid the risk of being mangled or twisted by high winds. The mounts attach securely and the Electric Way stainless bracket will hold a flag properly.
From center of screw hole on top to the center of the screw hole below it the distance is 1 3/4". From side to side the distance is 2 3/16"
Very sturdy silver bracket used to mount flagpoles to poles
Designed for a 1" diameter pole to sit at a 45 degree angle
Can be mounted with screws or steel mounting straps