Arkansas State Flags 2x3 to 5x8 ft.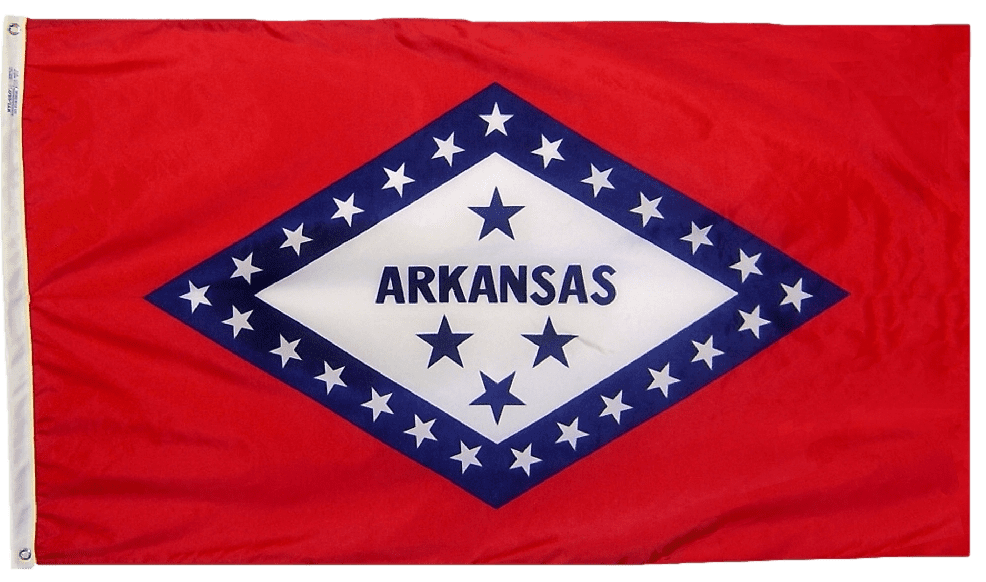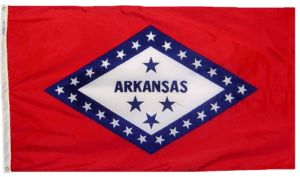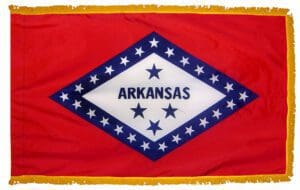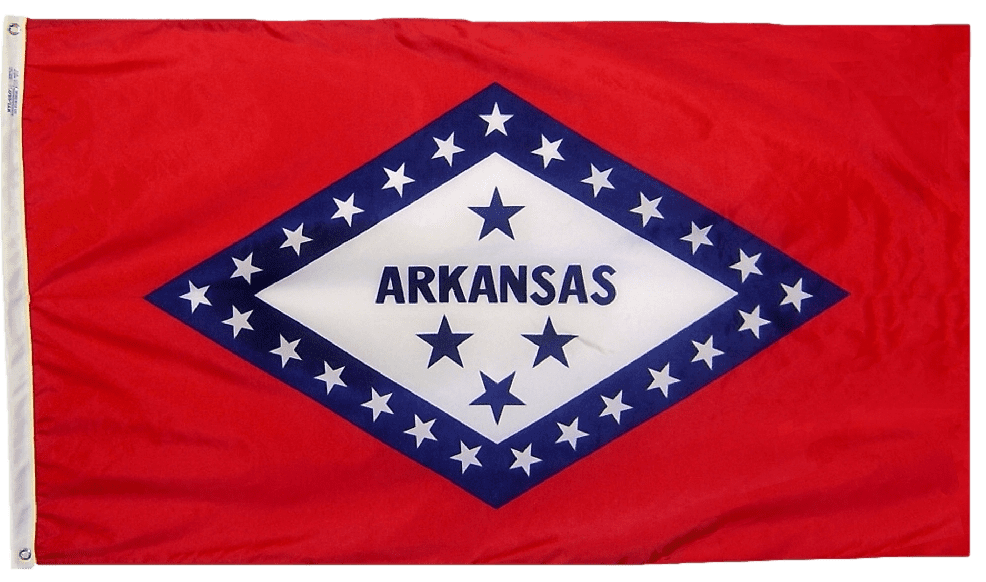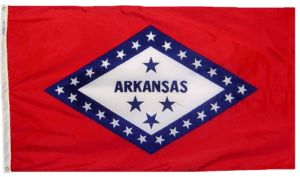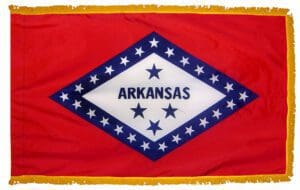 A one-time price of
$29.85
will be added to your order.
Description
Specifications
The Flag of Arkansas:
Officially Adopted: February 26, 1913 
The state flag of Arkansas was officially adopted in 1913. The flag's design depicts a diamond on a red field. It represents the only place in North America where diamonds have been discovered and mined.
The twenty-five white stars around the diamond represent that Arkansas was the twenty-fifth state to join the Union. The top four stars in the center represent that Arkansas was a member of the Confederate States during the Civil War. 
The other three stars represent Spain, France, and the United States, countries that had earlier ruled the land that included Arkansas.
 Arkansas Pledge to the Flag
"I Salute the Arkansas Flag With Its Diamond and Stars. We Pledge Our Loyalty to Thee." 
Arkansas State Flag Symbols
25 stars — 25th State
4 stars in the center — Represents a member of the Confederate States
3 stars – Represents Spain, France, and the US 
Diamond shape – Diamond mining in Arkansas
All of our state flags, regardless of the size are made here in the USA and have the same high quality characteristics:
Constructed with 100% nylon
Beautiful, brilliant colors
Resistant to wear and tear of sun & rain
Complete with heavy canvas heading & brass grommets-
All intricate emblems are accurately reproduced to fine detail
We also stock 3'x5' indoor state flags with pole hem and fringe, as shown in the selector below
Made in the USA by Valley Forge Flags