Arizona State Flags 2x3 to 5x8 ft.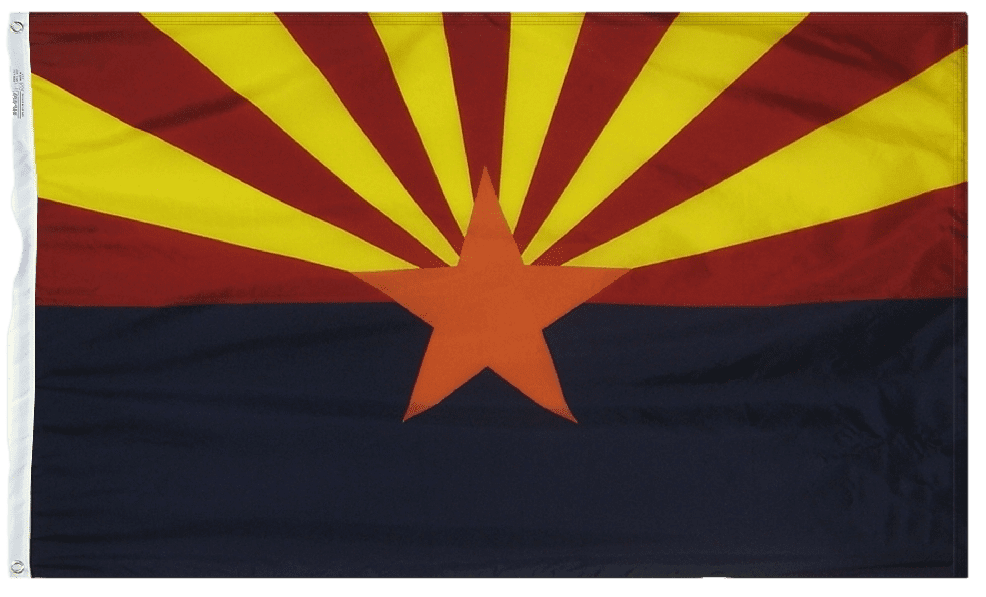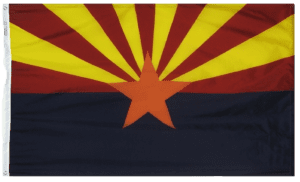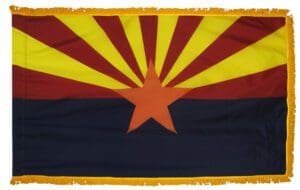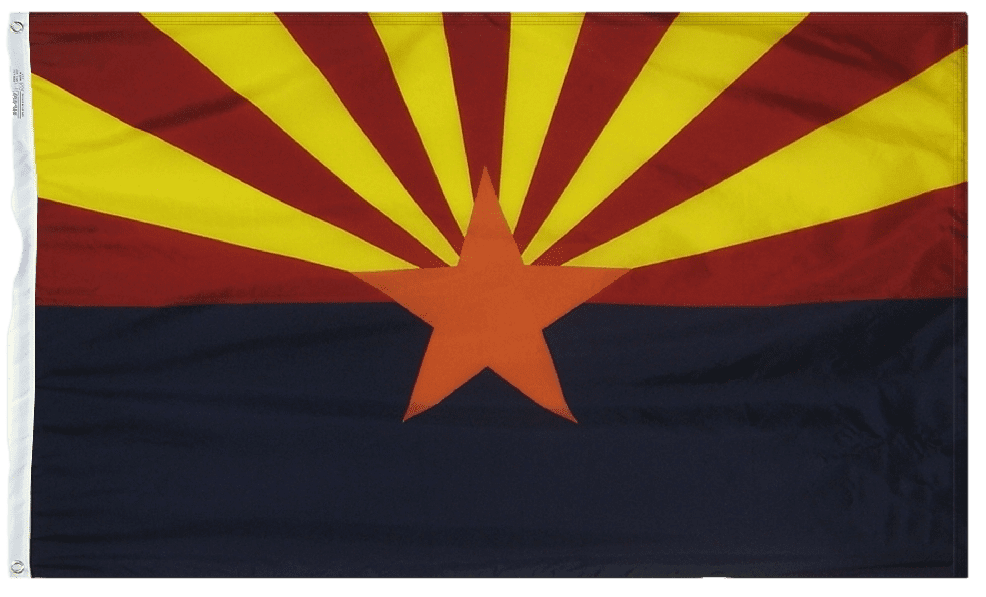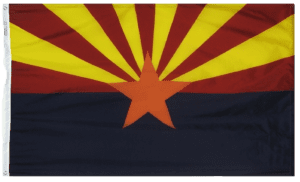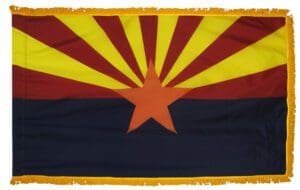 A one-time price of
$29.85
will be added to your order.
Description
Specifications
The Flag of Arizona:
Officially Adopted: February 17, 1917
The Arizona state flag which is the official US state flag of Arizona was officially adopted on February 27, 1917, just 5 years after Arizona became an official US state.
In 1911, a rifle team from Arizona was competing in Ohio and didn't have a flag to represent the state. Charles Wilfred Harris, a Colonel in the National Guard and the rifle team captain, quickly drew the design of the flag that is represented to this day.

The Arizona flag is designed in 2 halves, the top being 13 rays of red and gold, which represents the 13 original colonies of the Union and the western setting sun. The colors of the rays refer to red and yellow in the Spanish flags carried by Coronado when he came to Arizona in 1540.

The bottom half of the Arizona flag is the liberty blue in the American flag. The copper star in the center of the flag is represented because Arizona is the largest producer of copper in America. The blue and gold on Arizona's flag are the official state colors, too!
All of our state flags, regardless of the size are made here in the USA and have the same high quality characteristics:
Constructed with 100% nylon
Beautiful, brilliant colors
Resistant to wear and tear of sun & rain
Complete with heavy canvas heading & brass grommets-
All intricate emblems are accurately reproduced to fine detail
We also stock 3'x5' indoor state flags with pole hem and fringe, as shown in the selector below
Made in the USA by Valley Forge Flags