American Flag 6' x 10' Large - 100% Nylon (Perma-Nyl) with Brass Grommets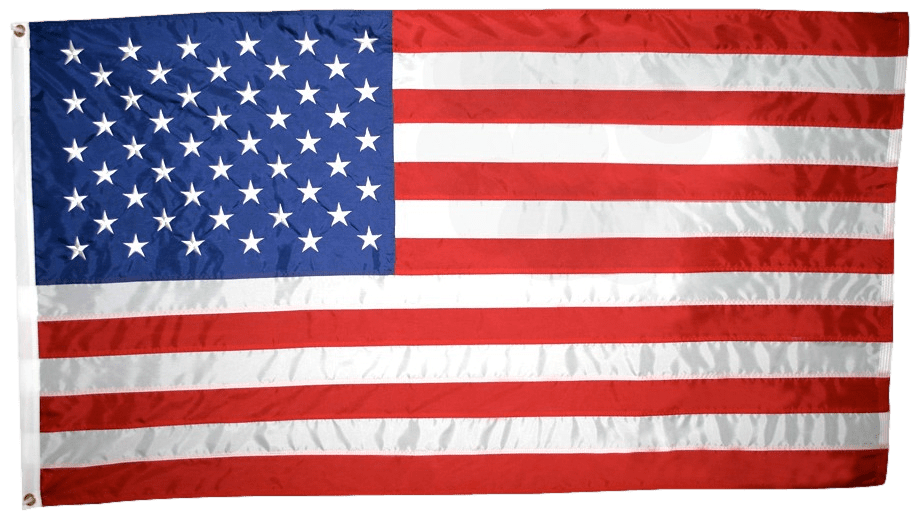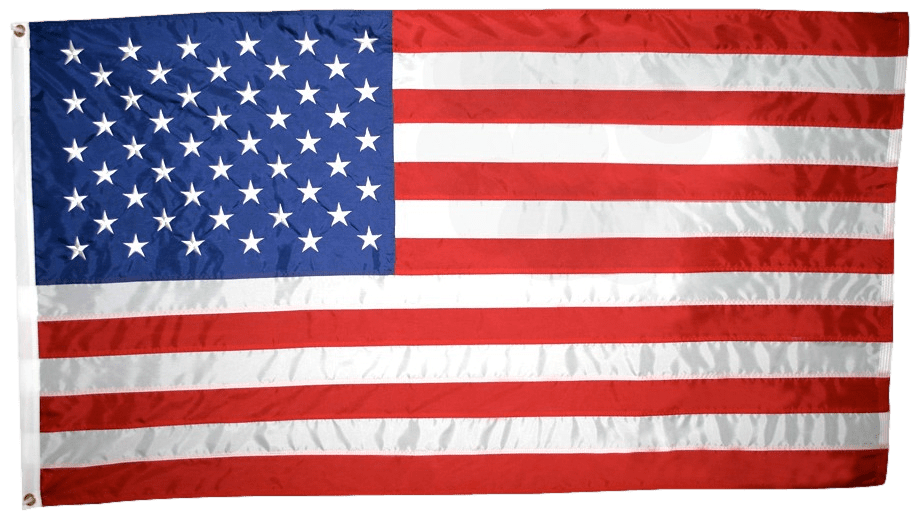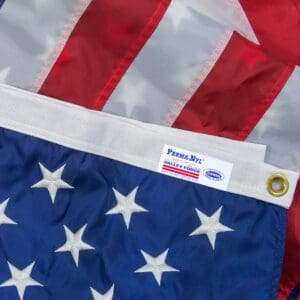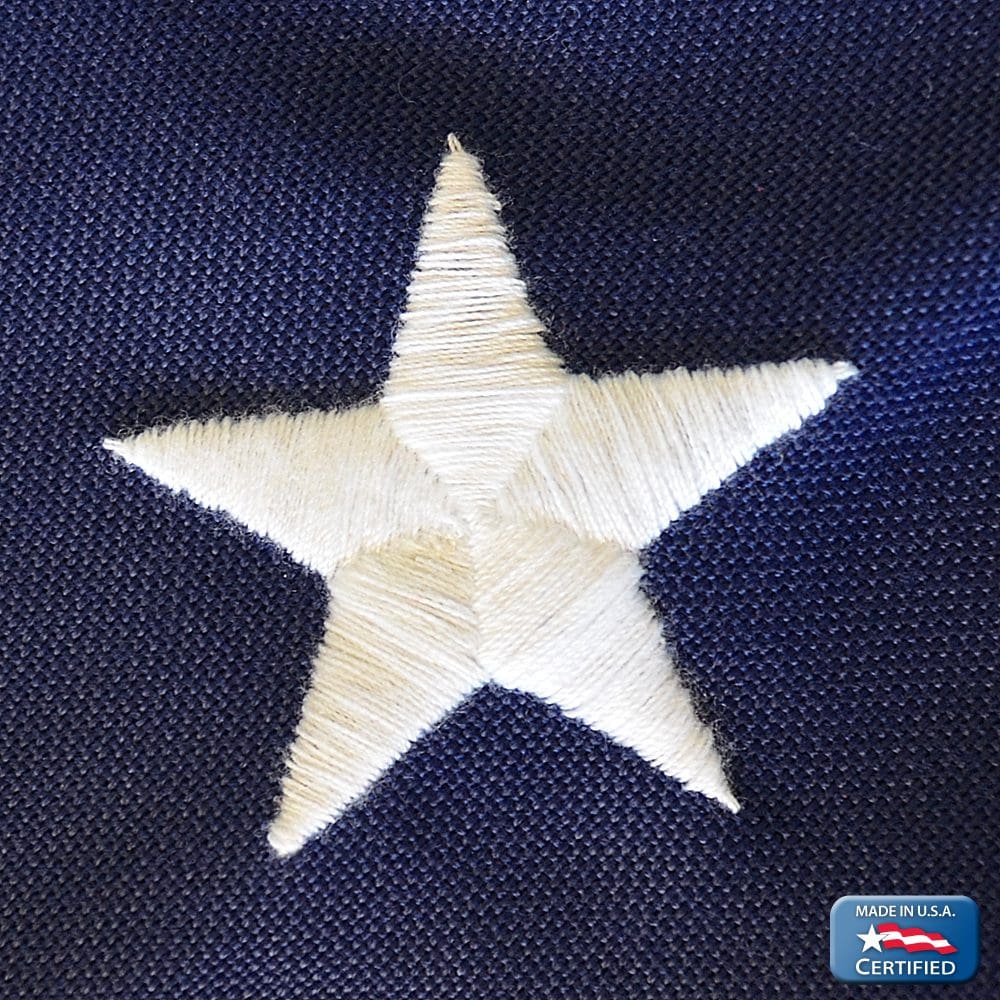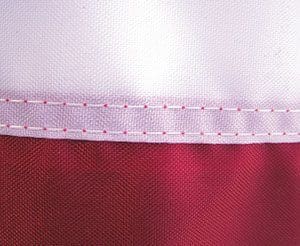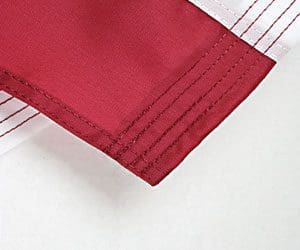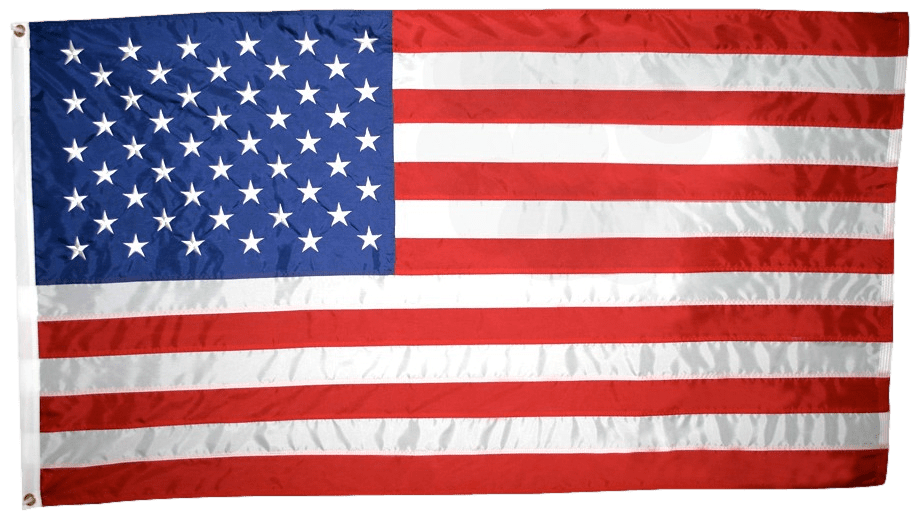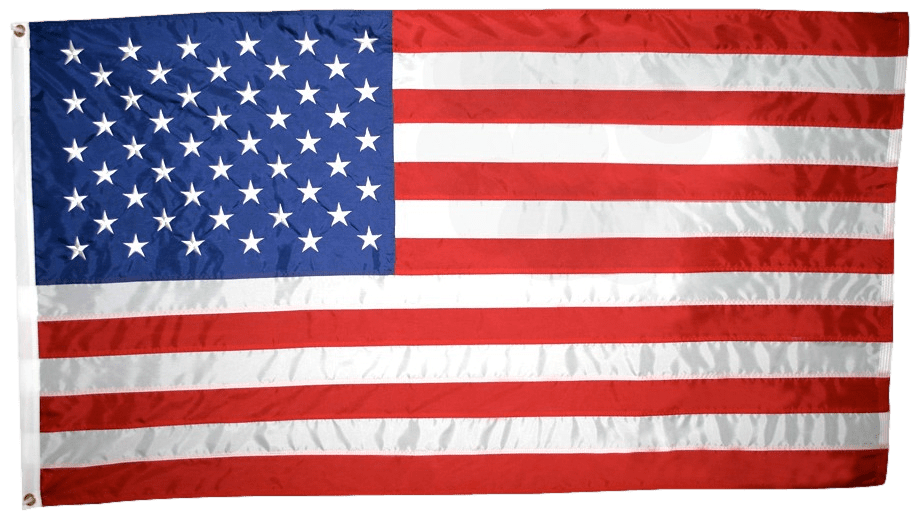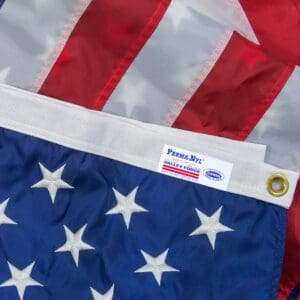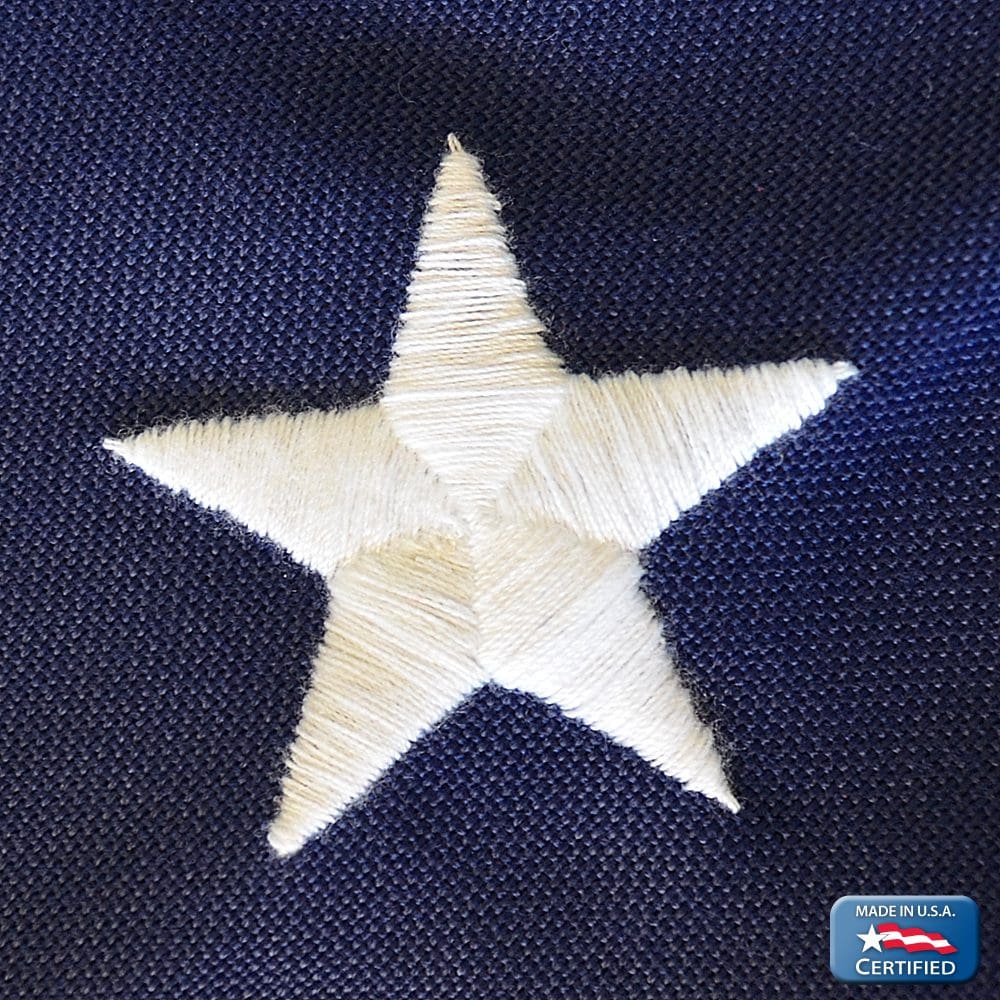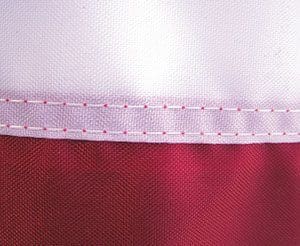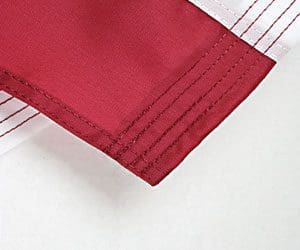 A one-time price of
$105.65
will be added to your order.
Description
Specifications
This 6' x 10' American flag by Valley Forge is made of heavy-duty, close-weave Perma-Nyl nylon.
Because of the sturdy nylon construction, the flag is able to withstand wet and windy conditions, but it's also lightweight enough to fly in the slightest breeze. This durable flag can be flown all year round—fall, winter, spring, and summer. Nylon dries quickly and it won't wear or tear as easily as cotton.
This flag has been tested for its strength, durability, lasting color, and fly ability. With its traditional look and feel, this flag is suitable for any flag-flying holiday. Valley Forge is proud to make FMAA certified flags. U.S. law requires every American flag to be labeled with its country of origin.
Look for the "Certified Made in U.S.A." label, which verifies that your flag has been made in the United States with materials that are domestic in origin and that all processes in every step of its manufacturing were completed in U.S. facilities with U.S. labor. Valley Forge stands behind its promise to ensure domestically made products. This flag measures six feet by ten feet, making it ideal for a 35' to 40' in ground Flagpole. On the left edge of the flag are two grommets made from brass. These durable grommets can be used to securely attach your flag to a flagpole. This flag features sewn stripes and embroidered stars composed of polyester.